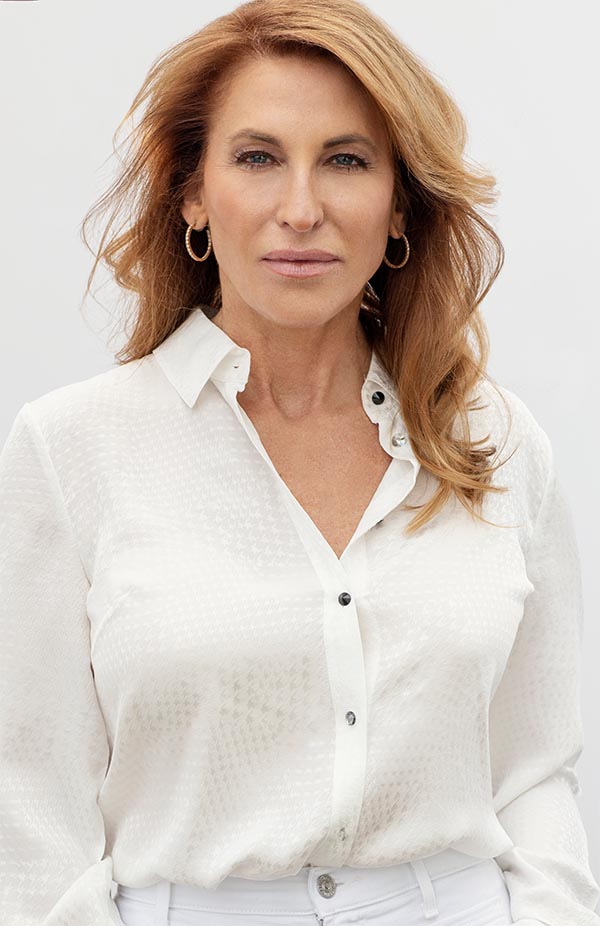 CATHERINE DURBORAW, M.D.
Founder & Oculoplastic Surgeon
Dr. Catherine Durboraw has been on a mission to share a new, more innovative approach to aesthetic care since 1998. Her deeply committed patient-first focus has made CFA the regional leader in non-surgical aesthetic medicine treatments, with clinics in Idaho, Wyoming, and Scottsdale, AZ.
Dr. Durboraw is a board-certified and ASOPRS (American Society of Ophthalmic Plastic and Reconstructive Surgery), fellowship-trained oculoplastic surgeon. Catherine received her medical degree and completed her residency at The University of Tennessee, Memphis. There, she was elected to the Alpha Omega Alpha medical honor society, completed a four-year residency in Ophthalmology, and earned Chief Resident in her final year. She went on to obtain a highly competitive position in an American Society of Ophthalmic Plastic and Reconstructive Surgery (ASOPRS)-approved fellowship with Orkan Stasior, MD in Albany, New York.
Dr. Durboraw immediately embraced the non-surgical realm of  "Aesthetic Medicine" – long before this specialty actually existed.  She quickly realized that the future of many of the cosmetic surgical procedures which she performed would someday be accomplished without the knife.   This has become her life mission – to be at the forefront of understanding the aging process and developing effective non-surgical protocols to combat it.
Undergraduate Education
Dr. Durboraw graduated from the University of Colorado, Boulder with a bachelor's degree in Psychology. During this time, she demonstrated an early interest in medicine participating and co-authoring scientific papers on the effect of neuropeptides on cerebral vasospasm.
Medical School
She went on to medical school, where she graduated with highest honors and second in her class from The University of Tennessee, Memphis. She was elected to the Alpha Omega Alpha medical honor society. It was then that she was introduced to the sub-specialty of ophthalmic plastic and reconstructive surgery and her passion for this field was ignited.
Residency
During Dr. Durboraw's four-year residency in Ophthalmology at the University of Tennessee, Memphis, she published several scientific articles and instructional videos on surgical technique and orbital trauma and disease. She spent her final year in residency as Chief Resident. The busy surgical volume at UT, Memphis gave her a unique surgical "hands-on" experience.
Fellowship
She went on to obtain a highly competitive position in an American Society of Ophthalmic Plastic and Reconstructive Surgery (ASOPRS)-approved fellowship with Orkan Stasior, MD in Albany, New York.
Private Practice
In September of 1998, Dr. Durboraw established her clinic in Idaho Falls.  She immediately expanded part-time to the resort destination towns of Jackson, WY, and Sun Valley, ID to increase her geographic spread in Eastern Idaho and Western Wyoming.  In 2010 she obtained her license in Arizona and began a concierge practice that was seasonal.  In 2014 she designed and renovated the 4,000 sq foot Idaho Falls clinic and increased provider days of service to five days per week.  In 2017 she expanded her Wyoming practice to a full-time presence in Jackson when she designed and completed a 2,000 sq foot facility in Wilson, WY.  In 2019-2020 she designed and built a full time 4,000 sq foot facility in North Jackson (Carefree) AZ.
Private Life
When not in the clinic (or traveling back and forth between clinic locations), Catherine enjoys creating in her ever-expanding garden, hiking, biking (road and mountain), stand up paddleboarding on the Teton River or Bartlett Lake and spending time with her family.  She considers the hundreds of hummingbirds she feeds gallons of sugar fuel each summer season as part of that family.


LAUREN LYON, PA-C
Aesthetic Medical Provider
Lauren Lyon, PA-C is passionate about women's health, coming to the Center for Aesthetics from Monarch Healthcare in Idaho Falls. She was awarded the Idaho Physician Assistant Newcomer of the Year 2016 – as voted by her PA-C peers. Her artistic eye and surgical training have made Lauren an immediate patient favorite.
Lauren trained under Catherine Durboraw, MD to master the Center for Aesthetic's unique brand of Aesthetic Medical procedures. She works in the OR with the CFA doctors in addition to providing Aesthetic Medical services in multiple Center for Aesthetics locations. 
Lauren completed her Bachelors of Science in Biology and Minor in Spanish in 2010 at the University of Idaho. She then received her Masters of Physician Assistant Studies from Idaho State University and became a board certified and licensed PA-C in 2013. During her graduate training, Lauren had the unique opportunity to provide medical, surgical and dental care to the people of Peru through an Idaho Condor Humanitarian Services medical expedition. 
Lauren continued her focus on women's healthcare after graduation, specializing in obstetrics and gynecology. Her practice specialized in adolescent care, family planning, well-women exams, complete obstetrical care, infertility treatment, hormone replacement and menopause management. She provided surgical first-assist and post-operative care for gynecological surgeries and cesarean sections. Now, as a Physician Assistant for the Center for Aesthetics, Lauren continues to provide the highest quality of patient care in Aesthetic Medicine. 
Lauren belongs to several professional organizations including the Idaho Academy of Physician Assistants (2011-Present) and the American Academy of Physician Assistants (2011-Present). She is also a member of Kappa Kappa Gamma (2006-Present). When Lauren is not providing care at the Center for Aesthetics, she enjoys camping, white water rafting, actively designs and makes her own stained glass windows, cooks specialty cakes and is always doting on her two Labrador Retrievers.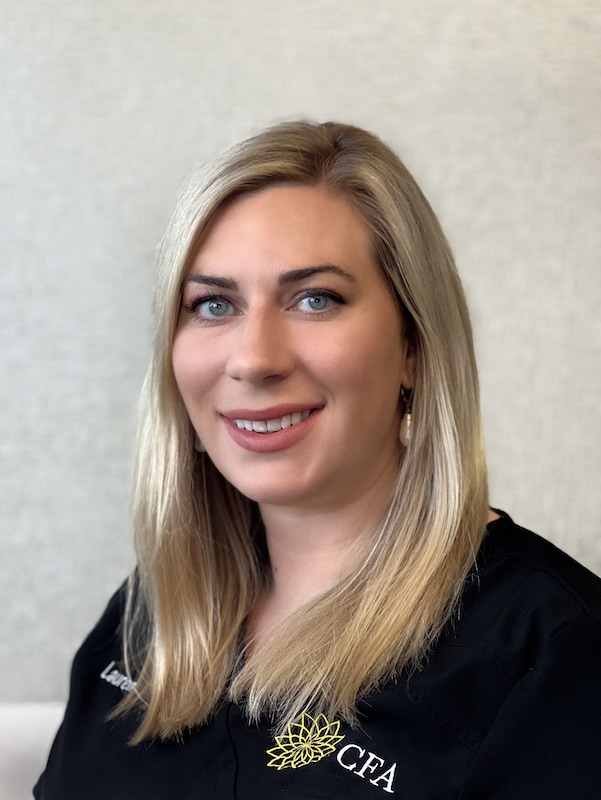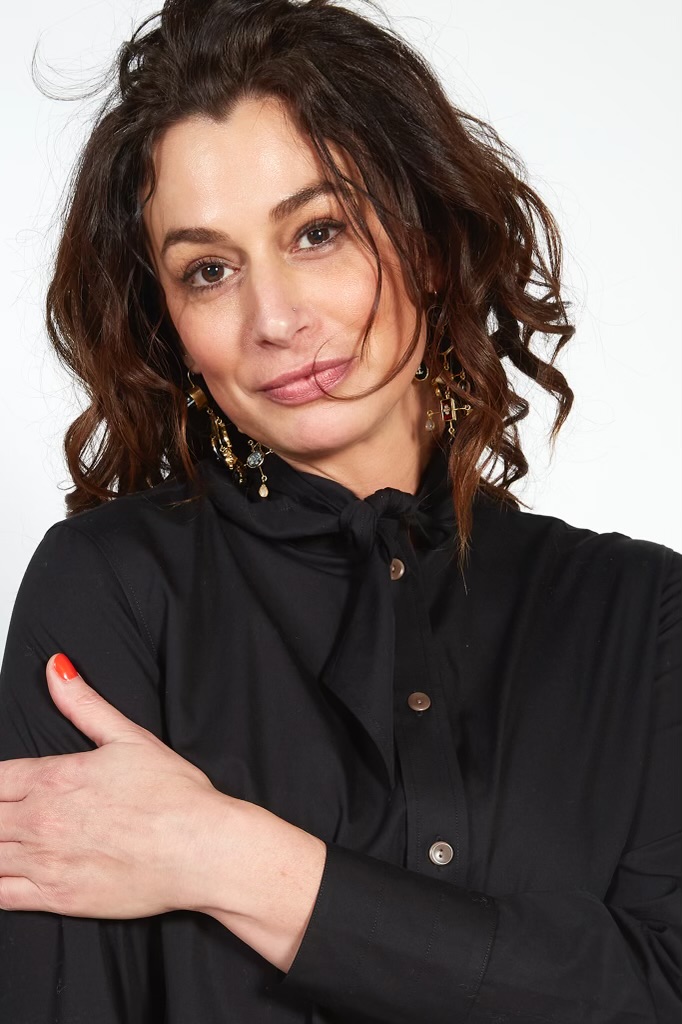 JOANNA FISHMAN, RN
Aesthetic Medical Provider
Joanna Fishman hails from all over the globe – born in Hong Kong and has lived in Egypt, Ireland, Chicago, and New York as well as a dozen other locations before placing her roots in the Jackson area in 2001.  She studied art at the School of the Art Institute of Chicago, achieving a BFA in Sculpture and Painting.  Joanna completed her RN education, specializing in Women's Health in 2019.  
Joanna joined the Center for Aesthetics in the beginning of 2020 and serves as a lead provider of aesthetic medical services in our Wilson clinic as directed by Catherine Durboraw, MD.  She has been trained by Dr. Durboraw in the art of neurotoxin (Botox and Dysport), dermal filler (Teoxane RHA series), and Platelet Rich Plasma (PRP) injections as well as the CFA signature TriFecta and Quadfecta treatments.


KATIE PIERCE
General Manager, Jackson CFA Clinic
Katie Pierce was born and raised in Baltimore, Maryland. She attended Loyola University in Baltimore and there completed her BS+ in Speech Pathology.
She moved to the Jackson area in 1985. She pursued her speech pathology career finishing in the Teton County School District. Before joining the Center for Aesthetics in 2011, Katie worked with Wilson Medical in Women's Health.
Katie serves as the General Manager of our Wilson, WY clinic and performs many of our non-surgical aesthetic medical treatments.
When not at work, Katie enjoys hiking, cross-country skiing, long walks on the beach, and time on the river in the summer.